X
Your request has been send sucessfully
Close
REquest a call back
Your request has been send sucessfully
Please Wait!


Redirecting to parent site for portfolio....
Explore About us
Get Online Designer is providing a broad set of IT tools on a single platform from designing to development, printing to managing SEO. We aim to meet the point where web professionals from across the world can come to find inspiration, innovation and professional spot, share awareness and experience, give and receive productive and respectful reviews. We aim to discover, identify and support the talent and effort of web designers, developers and agencies who create exceptional experience that are handy, advanced, intuitive and stunning. Our business duty is to provide you with all the relevant materials that are essential for starting online business.
WE ARE AWARD WINNERS
Best Web Design & Development
2014
Best SEO marketing
Award 2013
Best National
Award 2010
International Logo Branding
Award 2011
Webster Logo Design
Award 2012
Kennedy Awards for
Web Design 2009
2008
Founded
Get Online Designer is the most recommended platform for unique website design, website development, logo design and online marketing service. Here, you will get interacted with the highly qualified and experienced team of website designers, website developers, logo designers and marketers. When it comes to services charges then you don't have to get worried about that, we provide services in the client's budget. We know how your business is valuable to you that's why Get Online Designer is an expert to convert your imagination into reality by designing an appealing website for you!
Testimonials
I was looking for a full time designer to work on my ongoing projects. It was so hard to find a good creative designer online. I was advised by my friend to try out Get Online Designer. I decided to give it a try. So far I am satisfied with their service and not disappointed even for one.
Lara Phantom
I needed a developer for my back office business operational system. My brother who had already hired Get Online Designer for his ERP solutions recommended to use your service, so here I am. It has been 9 months and my project is nearly completed. I am happy with the service.
Julian Sebastian
I am a food traveler. I needed a branding agency to promote my YouTube channel. I hired Get Online Designer to do that. The results are very satisfactory so far. My YouTube subscribers have increased and my website migrationology ranks on the top of the Google.
Mark Wiens
our awards
We are awarded for providing the finest solutions for varied services.
LOGO KING
WEBSITE EXPress
Development
Webby Awards
Design Awards
Liquid Award
Top Resources
Henry Clif
It is a long established fact that a reader will be distracted by the readable content of a page when looking at its layout.
Web developer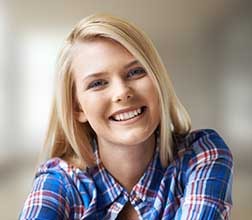 lisa roy
It is a long established fact that a reader will be distracted by the readable content of a page when looking at its layout.
Logo Designer